[et_pb_section admin_label="section"][et_pb_row admin_label="row"][et_pb_column type="4_4″][et_pb_text admin_label="Text" background_layout="light" text_orientation="left" use_border_color="off" border_color="#ffffff" border_style="solid"]
We believe that once a child is sponsored it is the "beginning of the end" of the poverty cycle. Your giving provides life changing basics like clean water, nutritious food, healthcare and education enabling your child to thrive economically, socially and physically. Outside of school the children have a welcoming place to go and have fun while being in a Christ centered environment. Our program provides after school tutoring sessions each week and a Saturday morning bible study.
 Sponsor A Child Today and begin the end of the poverty cycle!
Bethlehem Tesfaye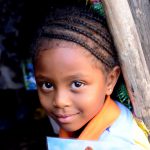 "I pray for the future, after I finish my education, I can get a good job and afford house rent for my family. Also I thank God for my sponsor. Once I get this chance I can eat good healthy food, take a lunch to school and I get to learn in private school."
[/et_pb_text][/et_pb_column][/et_pb_row][/et_pb_section]